The Figure of the Historian on the Background of the Era (Professor K. I. Poznyakov's Intellectual Portrait)
Abstract
On the basis of the own memoirs and observations it is considered some plot lines of life and creative biography of K.I. Poznyakov – Dnipropetrovsk professor of history, Honored Worker of the High Schoolof the Ukrainian SSR. An attempt is made to distinguish the most characteristic and peculiar facets of the scientist outstanding personality, emphasizing his long-term and constructive interaction with colleagues of the local classical university, which was always for him (as for a graduate of the historical faculty) not only Alma mater, but also a source of constant intellectual inspiration and growth for almost all conscious life. It is emphasized that the researcher left a significant scientific heritage in the area of the history of the Civil War of 1918–1920 and other problems of the national past, occupying a prominent place in the historiographical process of the second half of the 20th century. He was a high-class professional, authoritative organizer of science and education in the higher educational establishments of Pridniprov'ya, a wise mentor, a wonderful lecturer-speaker, a harmoniously integral, decent, modest man, with his values and ideals in the spirit of the then communist representations in the USSR.
Keywords
Dnipropetrovsk University; Historian; Mentor; Education; Science
References
Britan, V. T., ed., 2010. Konstantin Ivanovich Poznyakov. K 90-letiyu so dnya rozhdeniya [Konstantin Ivanovich Poznyakov. On the occasion of the 90th birthday]. Dnepropetrovsk (in Russian).
Ivanenko, V. V. and Svitlenko, S. I., 2018. Poyda Dmytro Pavlovych. In: Polyakov, M. V., ed. in chief, 2018. Profesory Dniprovs'koho natsional'noho universytetu imeni Olesya Honchara [Professors of the Oles Honchar Dnipro National University]. The bibliography reference book. 3rd edition, revised and supplemented.. Dnipro: LIRA (in Ukrainian).
Poznyakov, K. I., 1968. Krasnyy tyl – frontu [The Red Rear for the Front]. Kharkov: Kharkov University Press (in Russian).
DOI:
http://dx.doi.org/10.15421/30190206
Refbacks
There are currently no refbacks.
This work is licensed under a
Creative Commons Attribution 4.0 International License
.


This work is licensed under a Creative Commons Attribution 4.0 International License.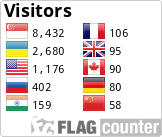 © Roxolania Historĭca = Historical Roxolania, 2018-2020