History of Ukrainian Peasantry of the Dnipro Ukraine in the Research Perspectives of Postgumnism
Abstract
Modern Ukrainian historiography of the peasantry is in a position where both modern and postmodern researches are recognized as the scientifically capable ones for proper methodological substantiation and presentation. And while science, as it is known, seeks to focus on innovations that are characterized by greater productivity, convincing argumentation, all of them can still rely on an interested reader. Given this and some other circumstances, the proposed intelligence is a kind of attempt to show how against the backdrop of little apparent crisis phenomena in the methodology of history seem to be efforts aimed at the research prospects of post-human studies. The historiographic feature of intelligence is the author's appeal to a rather wide range of studies of European (more general – Western) scholars, who in the article presented primarily a collection of well – known Polish historians Eve Domanska and Tomas Vyslich. Post-humanism is presented as a complex of institutionalized tendencies and research areas, thoughtfully, intellectually and ethically connected with it. She claims a wide range of "reformal changes" in the methodology of creating historical knowledge, but has not yet been confirmed as a dominant (or even recognized) paradigm. Accordingly, the author tries to find out how scientifically substantiated abandonment of the principles of modernism opens the prospect of a more reliable understanding of the modern world. Critics are subjected to the principles established in modern Ukrainian historiography as anthropocentrism and secularization. They are known to have caused a lot of interpretative inconvenience to researchers in the agrarian society. Qualitative thinking also requires the usual term "Ukrainian peasantry". It loses its widespread significance, because artificially, and therefore, from a scientific point of view it is not justified to "modernize" the peasant traditional world. Post Humanism recognizes the expediency of post-colonial studies. From the point of view of the needs of Ukrainian peasant studies, this is understandable, if we consider that the modernist professed Eurocentrism, it does not refuse from its prevalence, even though it includes both post-European and post-colonial initiatives. In the end, historians (historiographers) will love to "emphasize" under the next flash of activization of peasant studies. Such statements also provoke the logic of creating mega-narratives, since each block of such intellectual products claims to be some kind of (or desired) completeness. The author argues that post humanism destroys this tradition, opens up new horizons for interpreting the past of an "awkward class".
Keywords
Historiography; Methodology
References
Vislich, T., 2016-2017. Doslidzhennya domodernu u perspektyvi posthumanistyky [The study of premodern in the perspective of posthumanism]. In: Kolesnyk, I. I., ed., 2016-2017. Eydos. Aľ manakh teoriyi ta istoriyi istorychnoyi nauky [ Eidos. Almanac of the theory and history of historical science ]. Kyiv, issue 9, pp. 113–128.
Efremov, S., 1905. Zametki na tekushchie temy [ Notes on current topics ]. Kievskaya starina, vol. 89 (June), pp. 271–304.
Prysyazhnyuk, Yu., 2007. Ukrayins'ke selyanstvo Naddnipryans'koyi Ukrayiny: sotsiomental'na istoriya druhoyi polovyny ХІХ – pochatku ХХ st . [ Ukrainian peasantry of the Dnieper Ukraine: the social and mental history of the second half of the 19th and early 20th centuries ]. Cherkasy: Vertykal', vyd. PP Kandych S.H.
Deckha, M., 2008. Intersectionality and Posthumanist Visions of Equality. Wisconsin Journal of Law , Gender & Society , no. 23, pp. 249–267.
Joy, E. A. and Dionne, C., 2010. Before the Trains of Thought Have Been Laid Down so Firmly: The Premodern Post/human. Postmedieval, no. 1–2, p. 6.
DOI:
http://dx.doi.org/10.15421/30180110
Refbacks
There are currently no refbacks.
This work is licensed under a
Creative Commons Attribution 4.0 International License
.


This work is licensed under a Creative Commons Attribution 4.0 International License.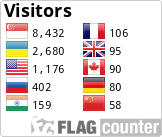 © Roxolania Historĭca = Historical Roxolania, 2018-2020