Roman Catholic and Lutheran confession in the South Ukraine in the light of the church policy of the Russian Empire (the second half of the 19nth and early 20th centuries)
Abstract
Actuality of theme is determined by the need to harmonize social relations in conditions of social instability. With the development of a democratic society, one must take into account the needs of the believers of different confessions and build a policy that is tolerant to them. Therefore, the purpose of the study has become the specificity of the activities of the Roman Catholic and Lutheran confessions in the South of Ukraine in the second half of the nineteenth and early twentieth centuries in the light of the church policy of the Russian Empire. It is noted that imperial power is in the management of a multi-confessional state tried to combine the traditional orientation towards the Russian people and Orthodoxy with universalism. This was manifested in the attempt to apply the unified principles of the management and support of foreign confessions. Built in the state mechanism of legal regulation, they had the status of "tolerant". Their legal status was legally enshrined in 1857 in the Regulations, thanks to which the state has a real opportunity to influence the internal life of Catholics and Lutherans. Convincing examples are given that, under the influence of external factors, there were differences in the attitude of the Russian authorities to Catholics and Lutherans. The Roman Catholic Confession was under greater pressure than the Lutheran, because Catholics were forbidden to communicate directly with the papal throne. Communication with the Vatican took place only through the Ministry of Internal Affairs. The church life of both Catholics and Lutherans was strictly regulated. The only way of life of foreign confessions in the Russian Empire was the complete subordination to secular power and neutrality in relation to other religions.
Keywords
Church; Confession; Roman Catholicism; Lutheranism; Parish; Priests; Parishioners
References
Баковецька О. О. Римо-католицька церква в Україні Х VIII–ХІХ столітті / О. О. Баковецька. – Миколаїв, 2016. – 360 с.
Білоусов Ю. Київсько-Житомирська римо-католицька єпархія: Історичний нарис / Ю. Білоусов. – Житомир, 2000. – 314 с.
Ганзуленко В. П. Римо-католицькі громади Півдня України (кінець XIX – початок XX ст.): соціальний аспект / В. П. Ганзуленко // Південний архів. Іст. науки. – Херсон, 2008. – Вип. 28/29. – С. 279-287.
Державний архів Автономної Республіки Крим. – Ф. 26, оп.2, спр. 198, арк. 1; Ф. 27, оп. 13, спр. 1642, арк. 22.
Державний архів Дніпропетровської області. – Ф. 20, оп. 1, спр. 6. – 2 арк.
Державний архів Саратовської області (далі – ДАСО). – Ф. 365, оп. 1, спр. 95, 140, 206; оп. 2, спр. 49.
Лиценбергер О. А. Евангелическо-лютеранская церковь в Российской истории (ХVI–XX вв.) / О. А. Лиценбергер. – М., 2004.
Лиценбергер О. А. Римско-католическая церков в Крыму и чехи-католики / О. А. Лиценбергер. Чехи в Крыму. Очерки истории и культуры. Книга четвертая // О. А. Лиценбергер, Ю. Н. Лаптев.
– Симферополь, 2005. – С. 53–71.
Лиценбергер О. А. Римско-католическая Церковь в России: история и правовое положение. – Саратов, 2001. – 384 с.
Российский государственный архив Военно-морского флота (г. Санкт-Петербург). – Ф. 283, оп. 3, д. 6564.
Тихонов А. Католики, мусульмане и иудеи Российской империи в последней чверти XVIII – начале XX в. / А. Тихонов. – СПб., 2007.
Толстой Д. А. Римский католицизм в России. Историческое исследование / Д. А. Толстой: в 2 т. – СПб., 1876. – Т. 2.
Уставы духовных дел иностранных исповеданий, повелением Государя императора составленные // Свод законов Российской империи, повелением государя-императора Николая I составленный. – СПб., 1857. – Т. ХI. – Ч. 1.
Центральний державний історичний архів України, м. Київ. – Ф. 442, оп. 1, спр. 1486.
Refbacks
There are currently no refbacks.
This work is licensed under a
Creative Commons Attribution 4.0 International License
.


This work is licensed under a Creative Commons Attribution 4.0 International License.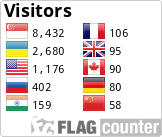 © Naddniprianska Ukraina: historical processes, events, personalities, 2014-2018