Promotional professional support as the element of corporate culture of scientific-technical associations of the industrial regions of Ukraine (the end of the 19th - the beginning of the 20th centuries)
Abstract
The activities of the scientific and technical societies in the industrial regions of the Russian Empire for uniting the engineering community, for employing and supporting its members were according to the very purpose of the designated societies creation. The basis of the activity of engineering scientific and technical societies was, first of all, the idea of integrating the engineering community not only in order to establish professional communication, but also mutual assistance. "Asistance" in matters of employment, material assistance to the society members and their families. Professional support was expressed, first of all, in the promotion of employment, which the societies paid a lot of attention: in the instructions (IRTS department) and in the charters of practically all societies (with the exception of CSEKR) the legal basis for employment was laid down. Special units of the Bureau for the work search were created (KD IRTS). The Labor Bureau (KD IRTS), the Reference and Intermediary Department (CSEKR); the publishing houses of the societies posted vacancies in the regional enterprises in different business fields and private announcements of engineers about job search, etc. Engineering societies, acting as an intermediary in recruiting, not only provided assistance to their members, but also provided employers with well-trained specialists in various fields of industrial and agricultural production, thus contributing to the development of the industrial southern regions of the state. The financial support of its members and their families, which was laid down in the charter, as one of the priority tasks (with the exception of the IRTT departments), was common to all scientific and technical societies. Material support was provided in different ways: temporary or one-time assistance (irrevocable or on loan) and monthly (loan or non-refundable). Material support was more common to the engineers societies ‒ graduates of higher technical institutions and independent regional societies and was given on the application of a member of the company. Professional support was also for students of higher technical institutions. Scientific and technical societies became the centers of the professional community, helping students with their Alma Mater by any means available: allocating funds to their own scholarships (SE КHMC), involving students in research (SE КHMC, SRTS, CSEKR), material assistance needy students (SRTS). All this contributed to the unification of the engineering community and increased authority of engineers and engineering work in general.
Keywords
Professional communication; Professional support; Employment; Material assistance; Irrecoverable means; Scholarships
References
Кузьмина О. В. К вопросу о подготовке квалифицированных кадров для русской промышленности на рубеже ХІХ‒ХХ вв. (Съезды русских деятелей по профессиональному и техническому образованию) / О. В. Кузьмина // Научно-технический вестник Санкт-Петербургского государственного университета информационных технологий, механики и оптики. – 2010. – № 4 (68). – С. 116.
Записки Екатеринославского отделения Императорского Русского технического общества. – 1909. – № 9‒10. – С. 577.
Устав Общества инженеров, окончивших Екатеринославское высшее горное училище. – Екатеринослав, 1911. – С. 3.
Южный инженер. – 1916. – № 4. – С. 94.
Устав Общества вспоможения технологов под названием "Южно-Русское общество технологов". – Харьков, 1895. – 22 с.
Устав Общества маркшейдеров // Маркшейдерские известия. – Екатеринослав, 1914. – Вып. 7. – С. 52.
Годовой отчет о деятельности Товарищеского кружка инженеров Екатеринославской губернии за 1913‒1914 гг. – Екатеринослав, 1914.
Протокол седьмого общего собрания 27 декабря 1900 года // Отчет о деятельности Южно-Русского общества технологов за первые пять лет. – Харьков, 1901. – С. 179.
Положение о Харьковском практическом технологическом институте // Известия Харьковского технологического институту императора Александра III за 1905 г. – С. 4‒5.
В Правление Южно-Русского общества технологов // Отчет о деятельности Южно-Русского общества технологов за первые пять лет. – Харьков, 1901. – С. 98‒99.
Refbacks
There are currently no refbacks.
This work is licensed under a
Creative Commons Attribution 4.0 International License
.


This work is licensed under a Creative Commons Attribution 4.0 International License.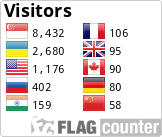 © Naddniprianska Ukraina: historical processes, events, personalities, 2014-2018