Secret committee of Ukraine and Bessarabia 1853 as a source for research of political ideas history
Abstract
The article is based on the publication of two documents of Secret Committee of Ukraine and Bessarabia in 1853 analyzed according to the Polish exile and the Turkish government political ideas on the eve of the Crimean War of 1853–1856. It was noted the importance of the sources for study of the Michael Chajkowski (Sadyk Pasha) political program. The documents justify participation Sadyk Pasha Cossacks in military operations for the liberation of Ukraine and the formation of a separate autonomous part of the Ottoman Empire in the Cossack Hetman of Ukraine and Bessarabia. It is unique document of political thought in the mid-nineteenth century, which put the issue of subjectivity Ukraine and its status. The documents includes mid-nineteenth century Turkish vision for the future of the Black Sea region, while splitting the Polish emigration camp.
Keywords
Michael Czajkowski; Mehmet Sadyk Pasha; Crimean War
Refbacks
There are currently no refbacks.


This work is licensed under a Creative Commons Attribution 4.0 International License.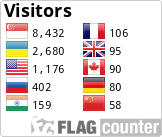 © Naddniprianska Ukraina: historical processes, events, personalities, 2014-2018