The problematic of Cossacks zdobychnytstvo in the D. Yavornytsky works
Abstract
The scientific heritage of the Academician D. Yavornytsky especially it's part which is directly related to the subject of Cossack zdobychnytstvo is examined in the proposed article. D. Yavornytsky was one of the first who began to explore the Cossacks zdobychnytstvo in the context of Cossack military culture in the XVI–XVII centuries. The attempt to analyze the scientist works about the history of Ukrainian Cossacks including the fundamental edition «History of Zaporozhian Cossacks» and to find the arguments and explanation of the Cossacks zdobychnytstvo phenomenon by scientists were made in the research. The mentions of zdobychnytstvo and justification f it's use were also examined in the article. The particular attention was paid to the influence of the military frontiers on the Cossacks military and everyday life culture. D. Yavornytsky one of the first local historians drew attention to the problems zdobychnytstva in the Cossack environment. Although his work is no separate chapter or intelligence about the Cossack zdobychnytstva, but indirectly historian aaktsentovuye it attention. The scientist uses the term «zdobychnytstvao», but in the work are descriptions of all kinds of fishing zdobychnoho Cossacks. D. Yavornitskiy first drew attention to the role of the Polish nobility Cossack zdobychnytstvi and on the distribution of the spoils Cossacks that today there is not enough research and relevant. In addition, historians indirectly to structure Cossack prey in some species: horses and cattle; prey for warfare; captivity. Overall D. Yavornytsky of , and especially sources collected and published under his editorship, enable more detail to explore and discover the lesser known aspects of Cossack zdobychnytstva issues. 
Keywords
«Cossacks bread»; Gain; Ukrainian Cossacks
Refbacks
There are currently no refbacks.


This work is licensed under a Creative Commons Attribution 4.0 International License.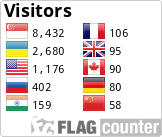 © Naddniprianska Ukraina: historical processes, events, personalities, 2014-2018