Military aspects of Ukrainian and Crimean Tatar union in 1648
Abstract
The article shows that the union in 1648 between Ukraine and the Crimea had great importance for the future of Ukrainian people. Military aid Tatar troops helped create the conditions for the transformation of Bohdan Khmelnytsky uprising in the liberation war of all the people and ensure the march. Essential was the combination during hostilities Tatar cavalry of Ukrainian (Cossack) infantry, creating operational and strategic advantage allied forces of the army of the Commonwealth, and has made it possible to defeat her in battle at Yellow Waters, Korsun, Pyliavtsi, Zboriv, White Church and whip. Analysis Tatar-Ukrainian relations during the 1648-1652 biennium. Refutes the idea of treachery, infidelity Crimean Khan as an ally that is widely replicated in Ukrainian historiography.
Keywords
Ukrainian Liberation war; Crimean Tatar cavalry; Cossacks infantry
Refbacks
There are currently no refbacks.


This work is licensed under a Creative Commons Attribution 4.0 International License.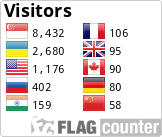 © Naddniprianska Ukraina: historical processes, events, personalities, 2014-2018