Taras Shevchenko's figure in Yevgen Chykalenko's life and activity
Abstract
The analysis of the importance of the place and role of the person of Taras Shevchenko in the life and work of the Yevhen Chykalenko as a famous figure at the Naddnipryanska Ukraine, shows the Kobzar's influence on the formation of Ukrainian national identity.
Keywords
Taras Shevchenko; Yevhen Chykalenko; Ukrainian national movement; Ukrainian national identity
References
Старовойтенко І. Євген Чикаленко: людина на тлі епохи: моногр. / Інна Старовойтенко. – К., 2009.
Чикаленко Євген і Стебницький Петро. Листування. 1901–1922 роки / Євген Чикаленко – Петро Стебницький / упорядк.: Н. Миронець, І. Старовойтенко, О. Степченко, вступ. ст.: Н. Миронець, І. Старовойтенко. – К., 2008.
Чикаленко Євген. Спогади (1861–1907) / Євген Чикаленко. – К., 2003.
Чикаленко Євген. Щоденник: у 2 т. – Т. 1 (1907–1917) / Євген Чикаленко. – К., 2004.
Чикаленко Євген. Щоденник: у 2 т. – Т. 2 (1907–1917) / Євген Чикаленко. – К., 2004.
Чикаленко Євген. Щоденник. 1919–1920 / Євген Чикаленко / за ред. Владислава Верстюка та Марка Антоновича. – К.; Н.-Й., 2005.
Refbacks
There are currently no refbacks.


This work is licensed under a Creative Commons Attribution 4.0 International License.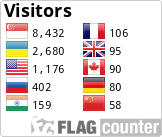 © Naddniprianska Ukraina: historical processes, events, personalities, 2014-2018